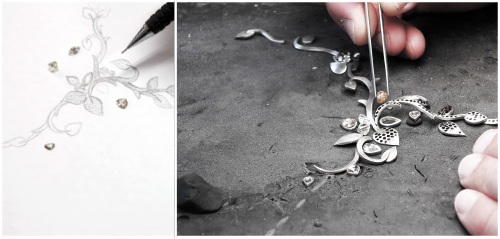 For all generations of the Frieden family, creativity and innovation have served as the basis for extraordinary designs. The secret to their success lies in their ability to evoke their roots, respect the tradition of the craft and move with the times.
To provide the brand THOMAS FRIEDEN with an unmistakable identity and to inspire emotion is a great challenge. However, through our perfect shapes and exclusive materials our pieces express great harmony.
The success is in the fine details that distinguish every piece of jewellery in the THOMAS FRIEDEN collection. Sketches, designs, model- making: each creation goes through several steps before the goldsmiths and stone setters can begin. The result must satisfy the ideas and high expectations of all participants – just as they should satisfy the high demands of an exclusive clientele.